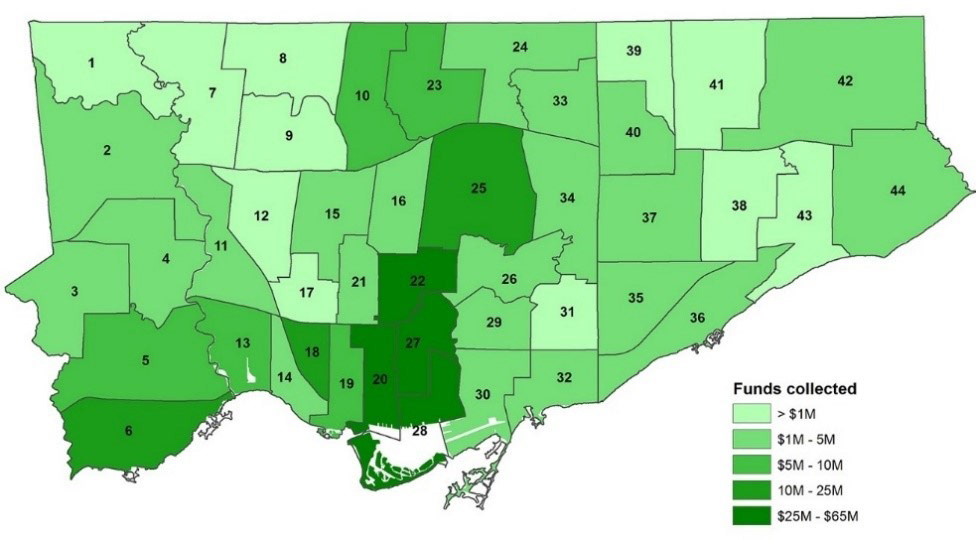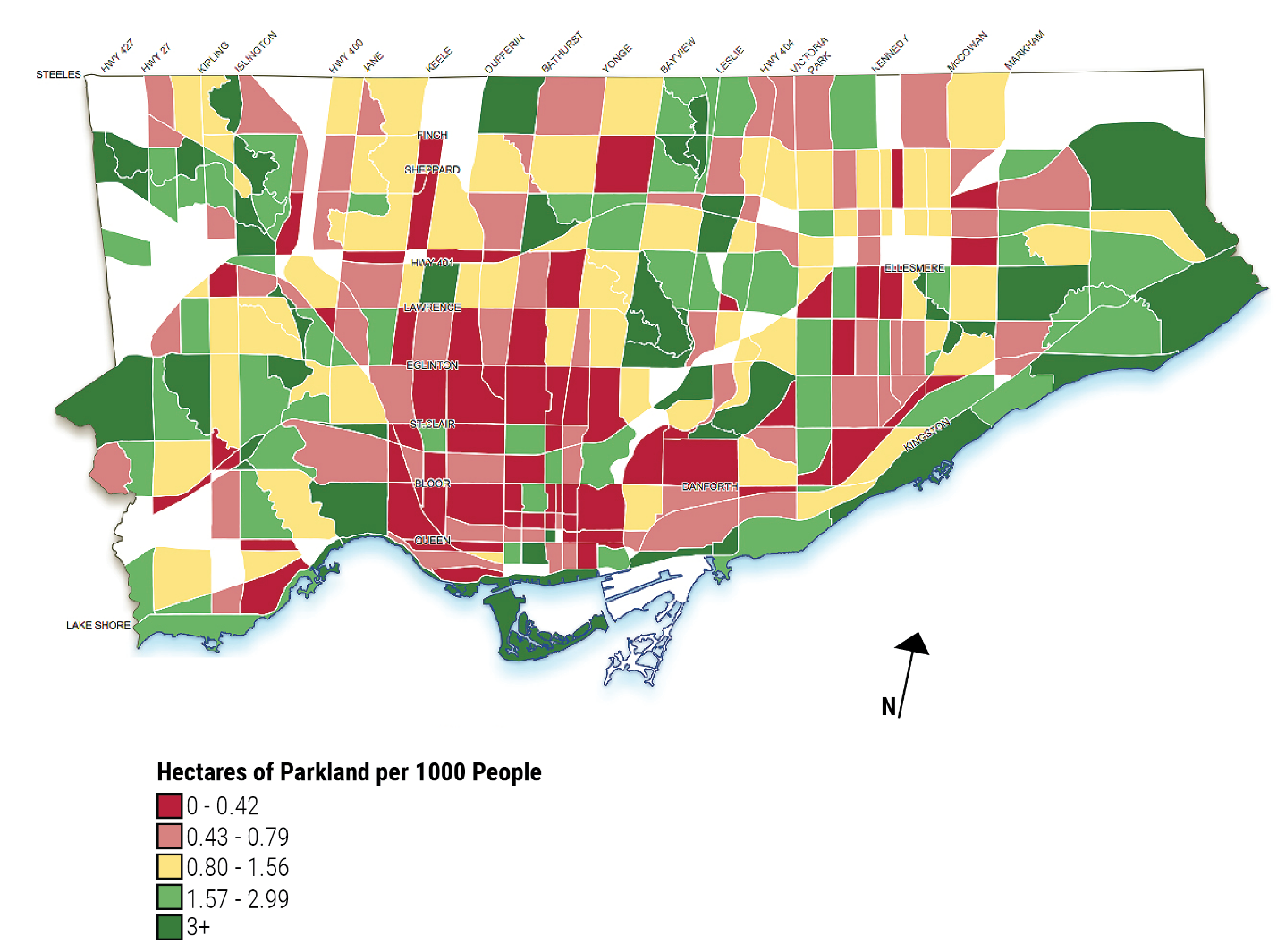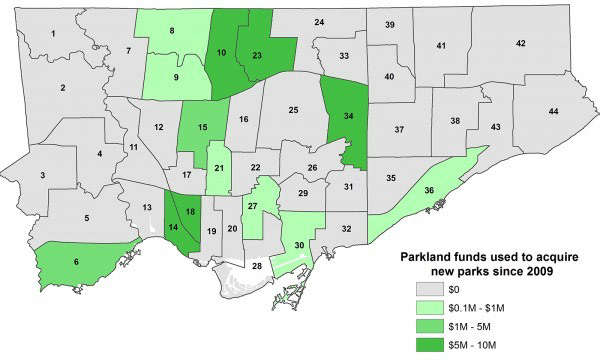 Based on the analysis in my report, ten recommendations were put forth to either amend Toronto's current park provision policies, or ask the province to amend certain sections of the Planning Act or the City of Toronto Act.
1. Restrict application of the cash-in-lieu policy by establishing an internal city policy that pushes for parkland dedication over cash-in-lieu proposals, unless a pre-determined location is provided for the expenditure of cash-in-lieu within the vicinity of the development.
2. Request the province amend the Ontario Planning Act to necessitate that all parks provided in new development be completed before occupants may move into their dwelling units.
3. Amend the cash-in-lieu policy so funding deposited to the parks reserve fund is required to be earmarked to a specific project upon acceptance, and spent within 8 years of its collection.
4. Overhaul the parkland distribution formula to favour more locally based projects.
5. Amend section 3.2.5d of the existing cash-in-lieu policy within the Official Plan to read "accessible by walking" and "within 2km of the vicinity of the development site."
6. Expand the definition of "park" within Toronto's official plan to strategically include
public areas like the John Street Cultural Corridor, and other pedestrian spaces.
7. Request the province amend the City of Toronto Act, to include a mechanism that allows
the city to pay above the appraisal value of land in certain instances for tactical acquisitions of parkland.
8. Create a process to separate developments with POPS, into two parts – one for the POPS being created, and one for the development itself, which can only be passed once a POPS application has been approved.
9. Amend the Official Plan, and request the province amend the Planning Act to include POPS provision under Section 42, if the POPS in question are accessible 24 hours' round and are accessible to the general public.
10. Create a POPS non-discrimination by-law that prevents forceful removal from POPS due
to loitering, panhandling, or any other form of discrimination.