​​​​​​​
Specifically, I asked the following questions:
1. Does placemaking lessen hostility within fourth world societies? Does the rapid introduction of 'flow' in fourth world societies, (defined here as any technology that
facilitates urban linkages) make communities more open or hostile to outsiders as a result of rapid network integration?
2. Does the introduction of different 'flows' affect placemaking differently in fourth world societies? If so, how?
3. Is there a juxtaposition between a community-based place and a network-based place, or can one location be both types of place simultaneously?
To answer these questions, I visited Colombia for ten days and employed mixed-method quantitative and qualitative research, inclusive of head-counts, site visits, photographic analysis, and primary interviews.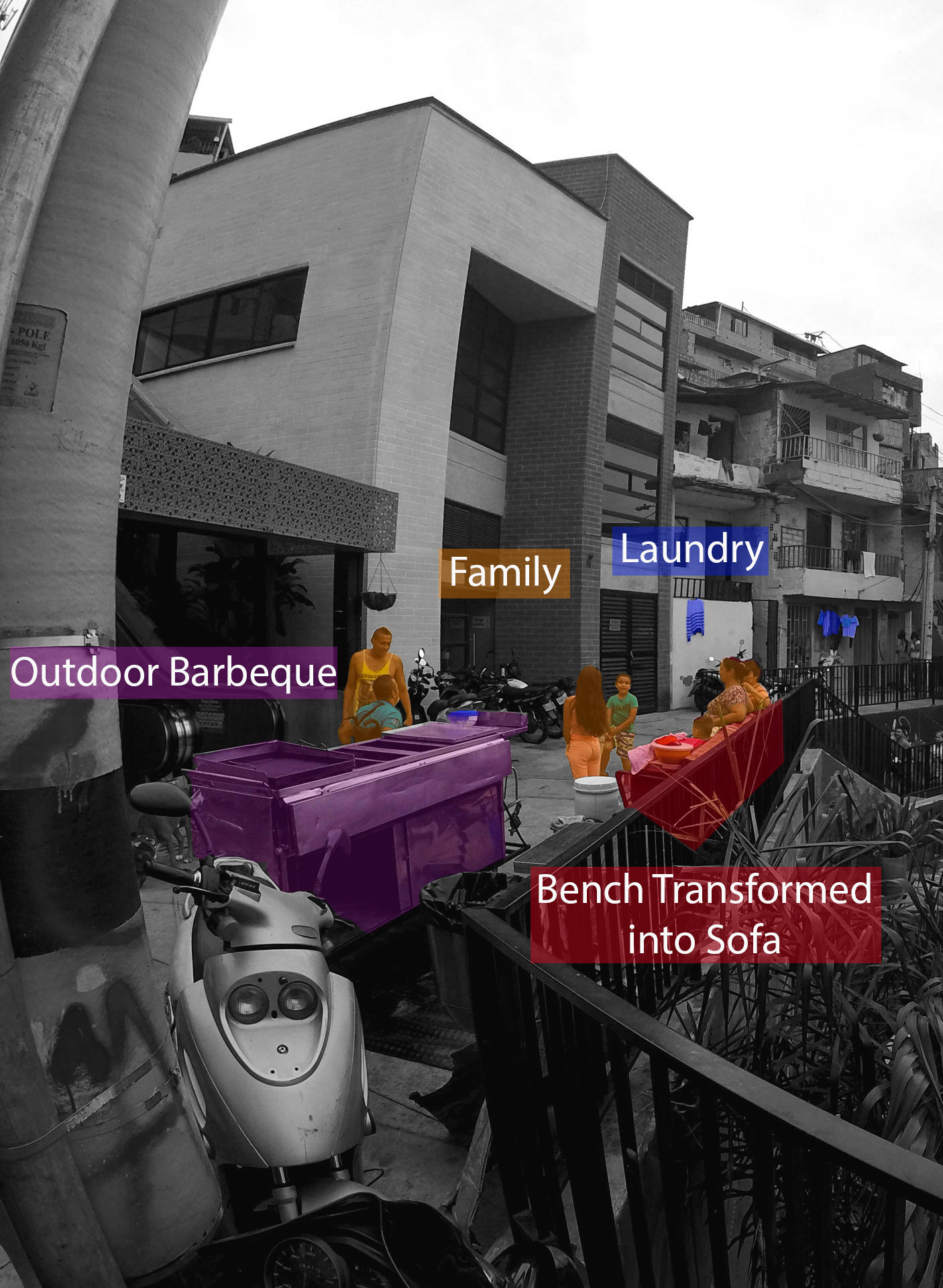 Through my research, I determined that placemaking and the introduction of "flow" into squatter communities decreased rather than increase hostility between 'insiders' and 'outsiders'; placemaking either acts as a great unifier through triangulation elements, or creates a busy enough atmosphere that outsiders and insiders become non-differentiable.
I also found that the introduction of flow into a squatter area does not automatically erode the community-based nature of the place in question. In Comuna 13, the escalators have become a giant tourist attraction, yet in the micro-agoras created at the bases of the escalators, I witnessed families using the spaces as outdoor living rooms, even as tourists visited the area. The overlap between a global tourist network and a local community network shows that network-based and community-based places can exist simultaneously, though it was unclear whether this state of co-existence is temporary or permanent.
Last, I found that different flows have different effects on placemaking dependent on whether they are public or private, outdoor or enclosed, and centralized or decentralized. In Quan Maititres, those who owned cars used the community agora, less because one reason for going there (to catch the bus) was rendered redundant. Cars and buses, alike also become isolated rooms once moving, thereby hindering placemaking at the ground level. In contrast, the escalators in Comuna 13 and the metro-cable in Santo Domingo created a more public atmosphere that helped placemaking. Thus, not all flows facilitate placemaking equally.